HOME OR COMMERCIAL PROPERTY ANALYSIS & SUMMER 2019 MARKET VALUATION
Welcome to my site and feel free to call me at (310) 497-7255 if you are interested in a complimentary market analysis and property valuation. Are you interested in a free and comparisons & data based valuation for your home and/or other property assets?  The market is shifting in 2019.  Houses are no longer selling as quickly as they did in 2017 and early 2018.  However, KW Beverly Hills has a global reach unlike any other US Real Estate Brokerage Firm.  They have over 5,000 offices in 49 countries and territories with over 150,000 agents and sales associates. This tremendous network and presence allows me to leverage and create extraordinary marketing and visilbility for the clients the Phoenix Thottam Real Estate team represents.
Why Choose KW Beverly Hills and The Phoenix Thottam Team?
Now that the US housing and commercial real estate markets are tightening,  many sellers (and buyers) will find themselves short-changed by the competition.   I strongly recommend KW Beverly Hills and my team to real estate principals who want dedicated service, pro-active marketing and who wants agents 100% dedicated to meeting their investment goals.
I have a wealth of local market data that covers every zip code in Los Angeles County and comprehensive data for sales transactions going back as far as 1998. I can offer you a complimentary analysis & valuation for reasons ranging from buying & or selling houses / other properties to tax & estate planning purposes, to insurance valuation analysis, or trust and estate planning, or even divorce settlements. 
---
Please feel free to call me today at (310) 497-7255 for a 100% confidential and complimentary market valuation.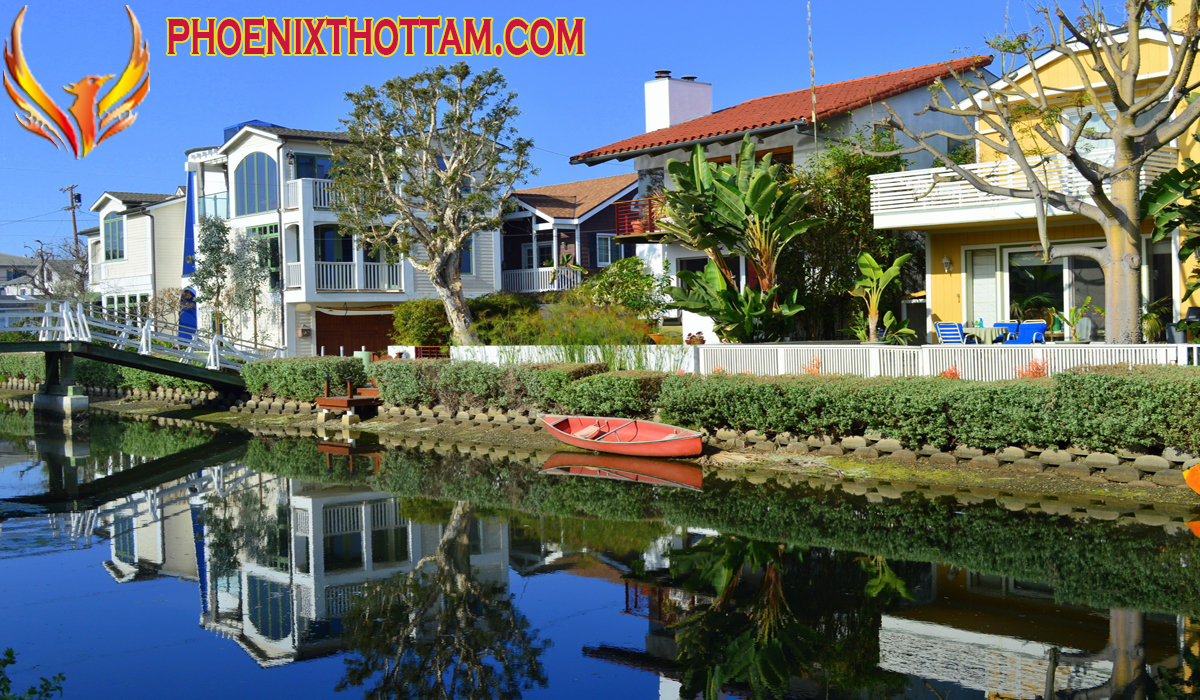 ---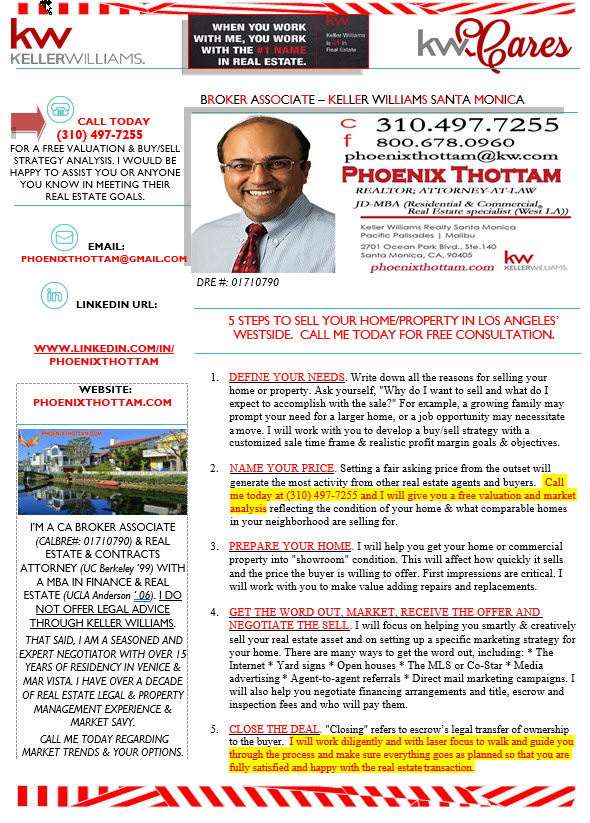 ---