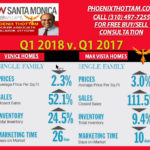 I am a Keller Williams Santa Monica - Commercial & Residential Broker (CALBRE # 01710790) who is 1,000% percent dedicated to advancing his client's towards achieving their short & long-term investment goals.  I have the real estate transactional, legal (contracts, probate/trust issues, bankruptcy, leasing, etc.), marketing & tech/design skill sets that can help you strategically leverage your real estate assets and achieve both your short & long-term portfolio goals.   I look forward to hearing from you soon. 
Phoenix Thottam  (T: (310) 497-7255)
IMPORTANT LEGAL DISCLAIMER:  Although I am a licensed real estate attorney, I am working with you strictly as a broker and neither Keller Williams Santa Monica nor I are offering you legal advice.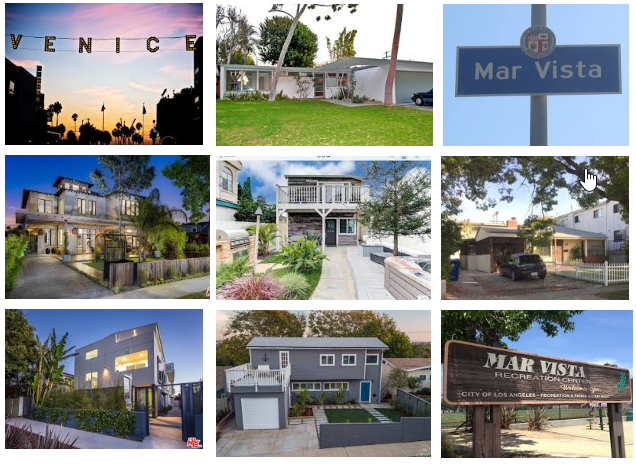 MAY 2018 - VENICE/ MAR VISTA
2018 1Q HOME PRICE & MARKET TRENDS UPDATE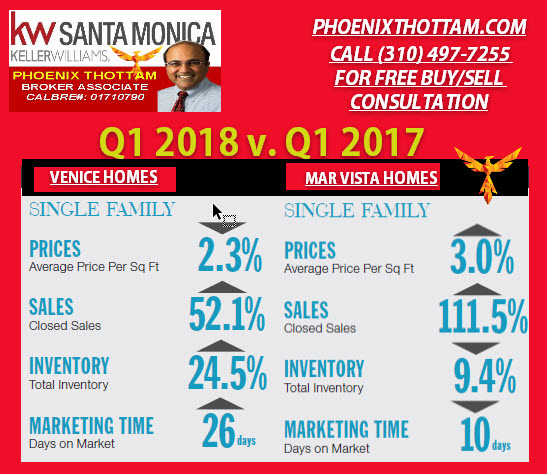 As of May 15, 2018, the interest rate for a 30-year fixed mortgage jumped to 4.61 percent, up from 4.55 percent last week and the highest since May 2011 (source: FreddieMac).   
Additionally, homes sold nationwide & their Days on Market (a key broker metric) declined slightly to a national mean of between 35 to 40 days on market. 
WESTSIDE LA MARKET SHIFT - However, in  certain markets (e.g. Venice/Mar Vista), the Days on Market has climbed from as long as 3.6 months (2017) to 5.6 months (2018). 
Part of what is going on in the market is that homebuyers -- encouraged by positive nationwide trends in job/income growth and low unemployment -- are now rushing to lock in loans before prospective buyers' interest rate costs climb  higher.    With a relatively small inventory, i.e. the supply of listings, the increased level of competition is only making their purchases harder to afford.  This is a great time for a seller in today's market.   
 Fyi, U.S. home prices jumped 7.6 percent in April 2018 from April 2017 to a median national hooome price of $302,200, and sellers were able to receive a record 98.8 percent of what they asked on average (Source:  Redfin).  However, at the same time,  the monthly payment on a $300,000, 30-year loan has climbed to $1,540, up from $1,424 in the beginning of the year, when the average rate was 3.95 percent  (again, as noted above, the national average 30 year rates are about 4.61%).
----
MY COMMITMENT TO GET YOU THE BEST PRICE POSSIBLE:   (#1) Timely communication & Focused Customer Service, (#2) My Commitment to Obtain for You The Best Price possible in your timeframe, and (#3) Dedication to Customer Service are our core values.  Over 15 years of experience in commercial and residential real estate leasing, development and sales.   
Call me at (310) 497-2755 today to schedule a meeting and for a free buy/sell strategy analysis as well as a free market comparative valuation for your property. 
Residential & MultiFamily
Residential & Multifamily services.   
 Testimonials
Properties / Featured Listings
Sold Listings
Open House Schedule
Communities
Santa Monica
Mar Vista
Culver City
West Los Angeles
Venice
Pacific Palisades
Westchester
Playa Vista
Retail Services
Shopping Centers (Community & Strip Shopping Centers)
Retail Client Testimonials
Shopping Center Properties / Featured Strip Retail Listings
Sold Listings
Retail - Open House Schedule
Search All Retail Properties
Business Retail Locations
Santa Monica
Mar Vista
Culver City
West Los Angeles
Venice
Pacific Palisades
Westchester
Playa Vista
5 STEPS TO SELL A HOME IN LOS ANGELES COUNTY (FOCUS:  VENICE & MAR VISTA) -- CLICK BELOW
Additional Information Pending.  Call Phoenix at (310) 497-7255 if you have any questions.
Next Steps... CALL TODAY FOR FREE CONSULT.
 Call Phoenix at (310) 497-7255 if you have any questions or if you or someone you know could benefit from a free real estate advisory consultation.